Welcome from the Palestinian Community
The Palestine Pavilion had its inaugural year in 2019. In the first year the Pavilion won first place in the Entertainment category and had a full Art and Cultural display which showcases clothing, furniture and historical items from Palestine. The Pavilion also featured an award winning Palestinian dance group and a food tent with traditional Palestinian food. The Palestine Pavilion was started, organized and operated by the Canada Palestine Cultural Association and the many community volunteers that made it possible. Please check out our virtual tent this year to learn more about the Culture and Heritage of Palestine and purchase Palestinian items available by online ordering.
Thanks to all Friends of Palestine.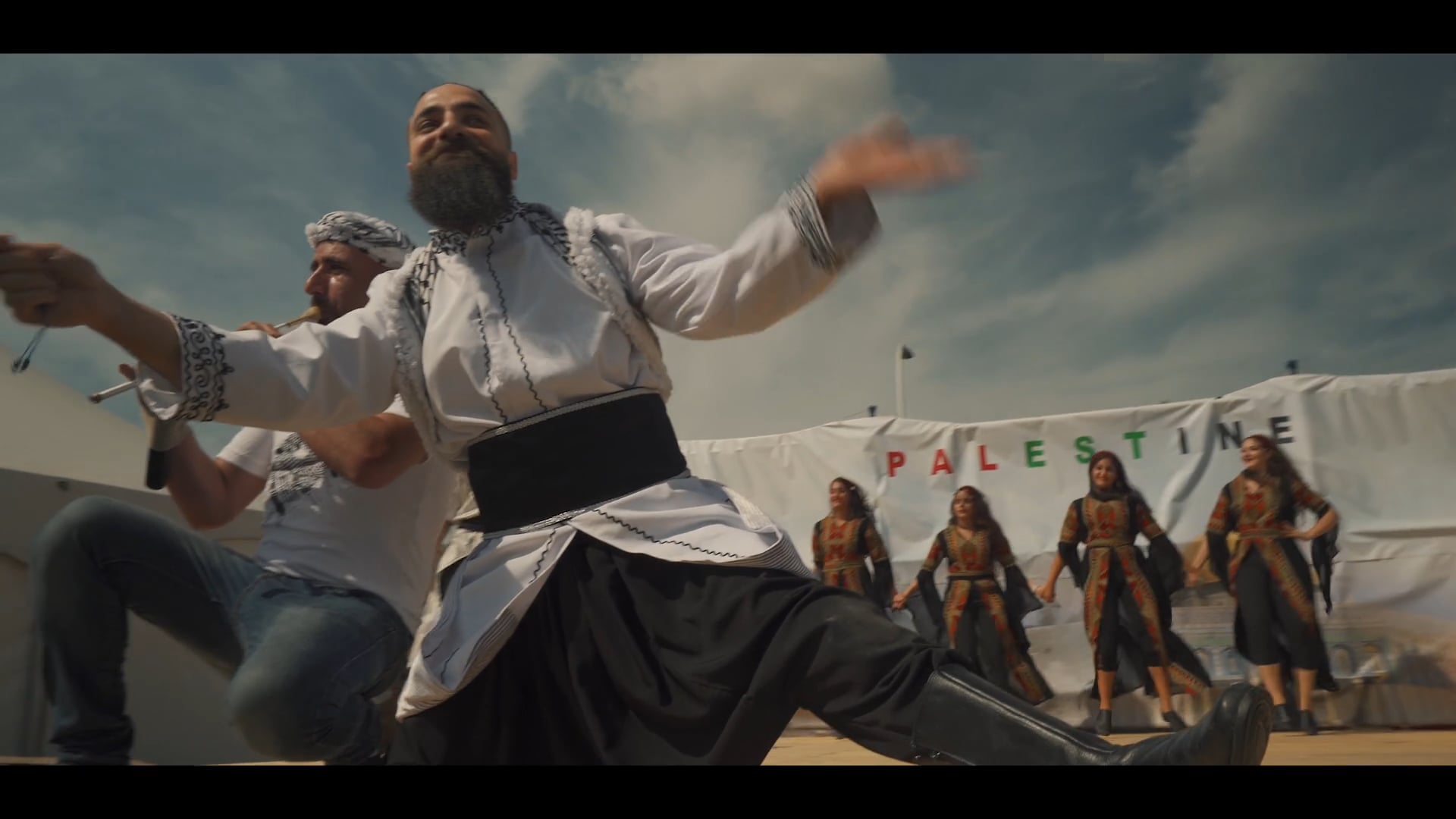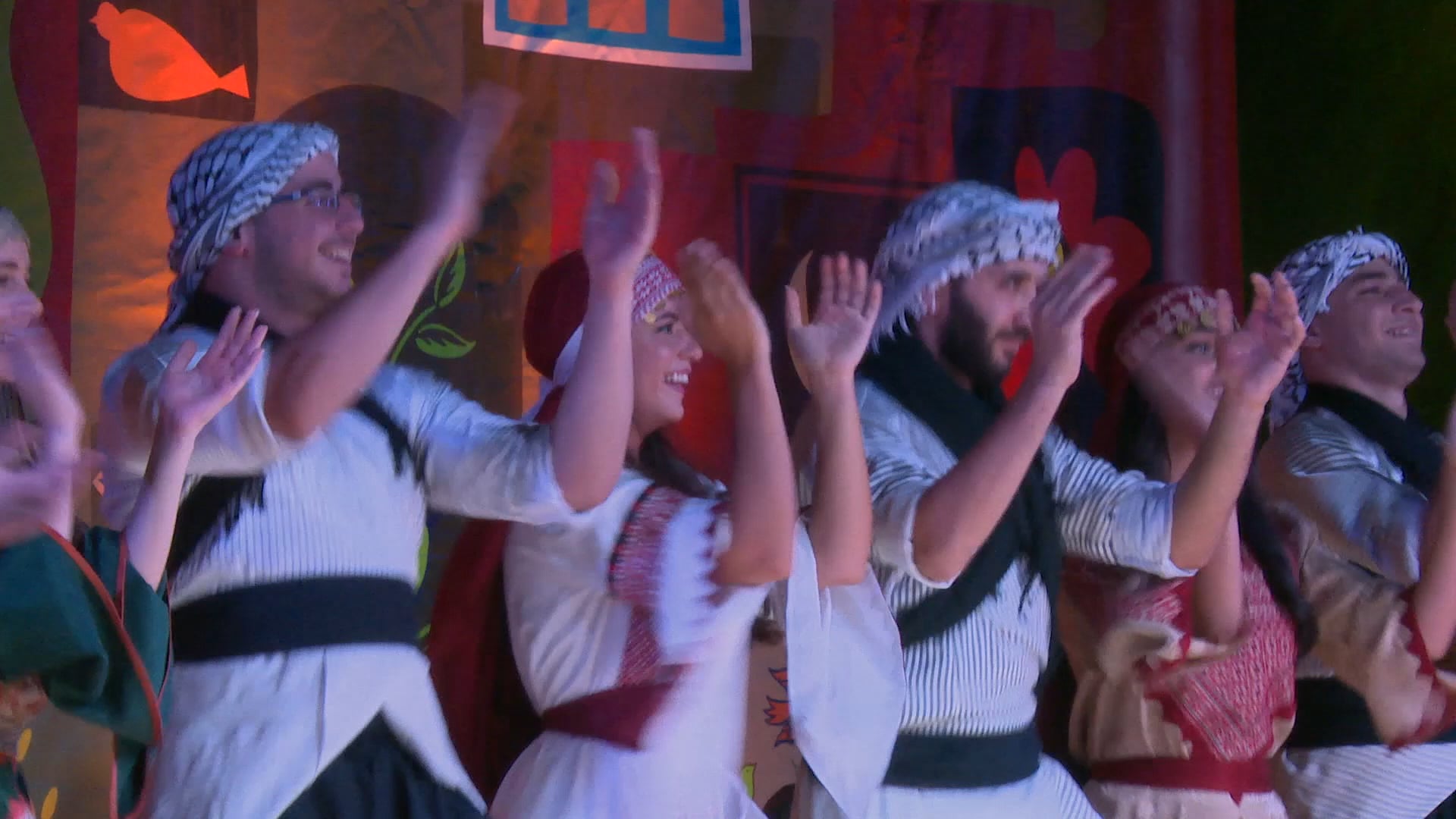 Palestine - Performance - Dance
02:59
Suzanne Husseini is a bestselling author and host of one of the most popular Arabic cooking shows in the Middle East. Suzanne is a regular chef expert on the nationally syndicated Marilyn Denis Show in Canada and has been featured on shows such as Top Chef and Good Day New York.
Suzanne has two best-selling cookbooks: 'When Suzanne Cooks' and 'Modern Flavors of Arabia,' which was rated as one of the top cookbooks by both The Globe and Mail and The Washington Post. Suzanne's refined Arabian cuisine will inspire you to fill your kitchen with the warm, exotic scents of the Middle East and you'll surprise yourself with how easy it is to create these mouthwatering delicacies at home.
​
Recipes
Manaqeesh

Ingredients
3 1/2 cups flour / ٣ ١/٢ كوب طحين
2 tsp salt / ٢ ملعقة صغيرة ملح
1 tsp instant dry yeast / ١ ملعقة صغيرة خميرة جافة فورية
1 tbs sugar / ١ ملعقة كبيرة سكر
1/4 cup plain yoghurt / ١/٤ كوب لبن ( زبادي)
2 tbs olive oil / ٢ ملعقة كبيرة زيت زيتون
1 1/4 cups lukewarm water / ١ ١/٤ كوب ماء دافىء
Cheese mixture ( Feta, Mozzarella) / خليط جبنة( فيتا ، موزاريللا)
1 tsp dry oregano / ١ ملعقة صغيرة اوريغانو
Dry Zaatar mixture and Olive Oil / زعتر وزيت زيتون
Maamoul
Ingredients
6 cups fine( finest ) semolina
2 tbs ground Mahlab *if you can't find this substitute 2 tsp of good vanilla extract and add to your melted butter
3 cups clarified butter, melted
2 tbs sugar
Pinch of salt
1 tsp instant dry yeast
1 to 11/2cups full fat milk, warm
*add milk gradually till it is absorbed and comes together and pliable
You may need all the milk or not. The semolina varieties can vary. If you feel you've added too much liquid add a little more fine semolina to fix it !
Icing sugar for dusting
​
​
​
Instagram: @suzannehusseini
Facebook: facebook.com/suzannehusseini
Date filling
2 cups chopped, pitted dates puréed in processor till pliable
1tbs melted butter
1 tbs grated nutmeg

Pistachio filling
1 cup pistachios chopped
3 tbs icing sugar
2 tsp rose water *

Walnut filling
1 cup walnuts chopped
3 tbs icing sugar
Orange zest 1 tsp
1 tbs orange blossom water
1 tsp cinnamon
1/2 tsp ground cardamom
​
١ كلغم سميد ناعم (٦ أكواب)
٢ ملعقة كبيرة محلب مطحون
٣ كوب زبدة مغلية ذائبة
١ ملعقة صغيرة خميرة فورية
١ ملعقة كبيرة سكر
١-١/٢ كوب حليب كامل الدسم وفاتر
يتم اضافة الحليب تدريجا حتى تتأكدوا من ان العجين طري ومتماسك
حشوة الفستق الحلبي:
١ كوب فستق حلبي مفروم
٣ ملعقة كبيرة سكر ناعم
ماء الورد

حشوة التمر ( العجوة):
٢ كوب تمر منزوع منه النوى ومعجون
١ ملعقة كبيرة زبدة
جوزة الطيب مبروش

حشوة الجوز:
١ كوب جوز مفروم
٣ ملعقة كبيرة سكر ناعم
برش البرتقال
١ ملعقة صغيرة قرفة
١/٢ ملعقة صغيرة هيل مطحون
ماء الزهر